DISTRICT ONE
Beautiful waterfront homes await you amidst the beauty of nature & a meandering lagoon in District One, MBR City. The only project in Dubai named after H.H. Sheikh Mohamed Bin Rashid Al Maktoum, this is the ultimate lifestyle you need. It is located minutes from Downtown Dubai. The Mediterranean and Contemporary styled villas reflect minimalism with their sleek finishes and elegant interiors. Arabic influence makes the Arabesque style homes perfect for large families.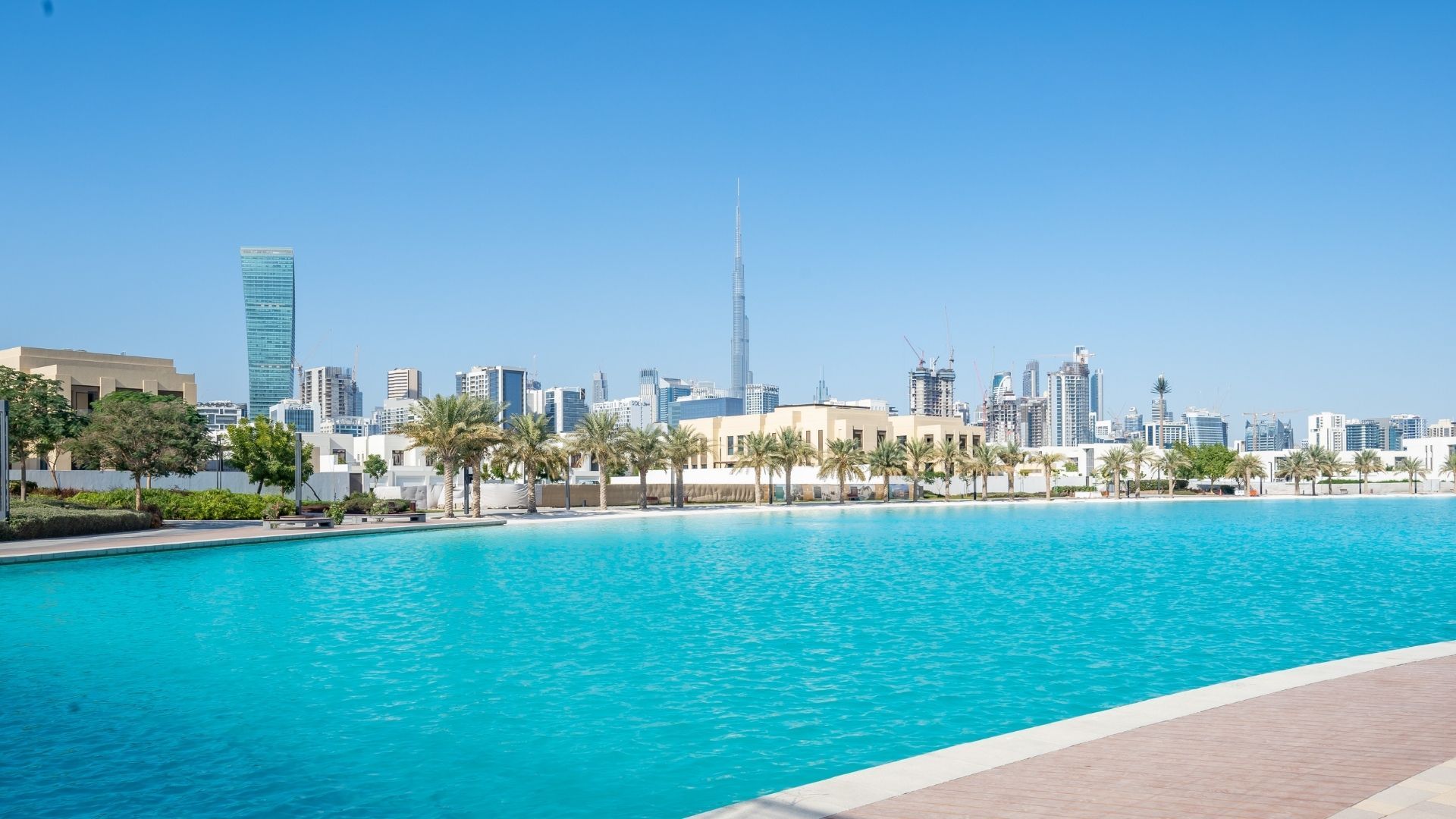 Meandering Crystal Lagoon:  District One, you come home to a beautiful and the world's largest man-made crystal lagoon that snakes through the entire community.
Meydan One Mall: Residents of District One will enjoy the ease of access to the biggest mall to be built in Dubai, the Meydan One Mall. 
Greenery All Around You: With 60% of green coverage, District One offers ample lush greenery.
At District One, you come home to a beautiful and the world's largest man-made crystal lagoon that snakes through the entire community. Enjoy a quick swim in the waters or engage in non-motor water sporting activities like kayaking, paddle-boating and more. Nestled within the coveted MBR City, District One's Residences redefine luxury lifestyle with amazing amenities and beautiful homes. If you choose to live in District One, you are choosing an ideal waterfront life surrounded by the beautiful tranquillity of nature.
IL PRIMO
Il Primo at the Opera District in Downtown Dubai. Il Primo is the crown jewel of the Emaar portfolio – if you are seeking the best Penthouse in Dubai there simply is no alternative. Located next to Burj Khalifa offering the best fountain views possible, Il Primo offers exclusively half floor or full floor Penthouse apartments. Residents can experience life in spacious, masterfully crafted apartments with an unparalleled breadth of amenities surrounded by spellbinding views and year-round entertainment.
The most exquisite views of the Burj Khalifa
Unparalleled amenities like a Cigar Lounge, Games Room, Library, Movie Theatre, Infinity Pools and more.
The epitome of style and contemporary class, the interiors of Il Primo are tastefully designed and crafted.
The design draws inspiration from the luxuriously appointed building exterior, larger-than-life and theatrical, to rival its surroundings.
Providing the ultimate metropolitan lifestyle abounding with world-class landmarks, entertainment and glamour, Downtown Dubai is a true heart of the emirate. The generous lifestyle offered at Il Primo is a gorgeous place for entertaining, dining or simply soaking in the views over Dubai's ever astounding Burj Khalifa.
So if you're looking for that opulent lifestyle, look no further than Dubai. This is where the world comes to realise their dreams. If any of the above projects are of interest to you, be sure to get in touch with Provident. Let's make your luxury fantasies a reality.