A huge number of people belonging to different regions move to Dubai every year with the hopes of living a more comfortable, upscale lifestyle. The general trend is that people initially move here alone, find a secure financial source, and then bring their families.
Having said that, the primary concern of any person moving to Dubai with their family is to find a safe and secure place that's suitable for kids and has every amenity located close by. In short, they look for a family-friendly community.
Fortunately for them, there are many family-friendly communities in Dubai to choose from. Here, we have listed some of the top ones. Let's get to know more about them:
Top Family-Friendly Communities in Dubai
1. Arabian Ranches
Away from the hustle and noises of the city, Arabian Ranches has a serene and tranquil ambience. It is known for its luxury villas that come laced with modern, exclusive amenities. The community is divided into three phases, Arabian Ranches 1, Arabian Ranches 2, and Arabian Ranches 3. All three phases have lavish standalone homes in different layouts and configurations.
Enlisted among the best family-friendly communities in Dubai, this gated community enjoys a lot of fame for its desert theme and the facilities it has for residents. There's the ranches souk, bike trails, basketball courts, skate park, a golf course, and many other things that make it perfectly suitable for families.
Several schools and educational institutes, including Jumeirah English Speaking School, GEMS Metropole, Raffles Nursery, Jebel Ali Village Nursery Arabian Ranches, Ranches Primary School, etc., lie in the vicinity of this community, making it popular among those with school-going kids.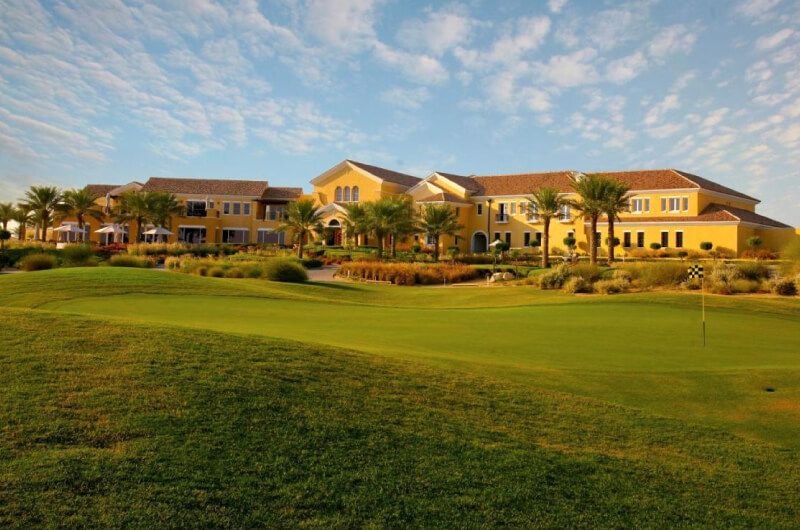 2. Jumeirah Lake Towers
If you are looking for a high-rise sanctuary suitable for families, you will find them in abundance in Jumeirah Lake Towers (JLT). The area houses some of the most beautiful residential developments in Dubai, featuring modern living spaces with unparalleled amenities. The added perk of living here is easy access to the metro station, making it convenient for families to commute anywhere in Dubai on a budget.
3. Jumeirah
Jumeirah ranks among the most popular family-friendly communities in Dubai, and it has earned this reputation fair and square. It features a collection of exclusive houses located very close to the iconic and beautiful Jumeirah Beach. So, if you're looking for a place that's suitable for your family and offers convenient access to the beach, Jumeirah is your best choice.
Villas in this waterfront community come with top-of-the-line amenities, including a swimming pool, lawn, spacious rooms, etc. They are masterfully planned and eloquently designed to offer an upscale lifestyle.
The area houses some of the best educational institutes in Dubai, including King College, GEMS Jumeirah Primary School, and Jumeirah College. Families seeking recreational and relaxing spots can head to Kite Beach and Madinat Jumeirah.
4. Al Barari
Al Barari is a green sanctuary that can easily be termed one of the most picturesque family-friendly communities in Dubai. Living here will make you forget that you live in a desert, such is the beauty of this neighbourhood.
It will effortlessly transport you from the hubbub of the city into a quaint and serene area that's full of lush green parks, and beautiful residences adorned with state-of-the-art facilities. The only drawback of living here is that the neighbourhood isn't home to any educational institutes. The nearest ones, King's School Al Barsha and GEMS FirstPoint School, are located at a drive of 20 minutes. Nevertheless, the competitive rates and the sustainable lifestyle in this community makes it suitable for families.